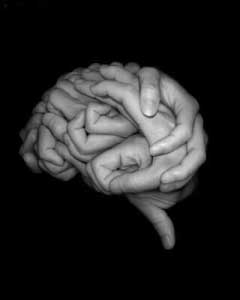 Reed Cognitive Neuroscience lab
The Reed Cognitive Neuroscience Lab explores a range of topics from a cognitive neuroscience perspective, including sensory and perceptual processing, selective attention, emotional perception, and economic decision making. In addition to behaviorial techniques, we use electroencephalography/event-related potentials. With EEG/ERP, we are able to measure electrical signals from adult human brains so that we can examine how the brain performs complex thoughts in real time.
To investigate how the brain integrates information about vision, touch, and the body, we study young adults, older adults, and special populations (e.g., autistic & disabled adults)
Find out what students and faculty do in the lab, and where lab alumni go after their research experience in the Cognitive Neuroscience Lab.
Research Interests
Embodied perception, attention, and cognition in typical, aging, and patient populations:
Neural bases of tactile and visual object recognition, spatial processing, and attention
Multimodal representations of the human body
Face and body contributions to emotion perception and communication
Embodied decision making
Human movement, motor imagery, and expertise