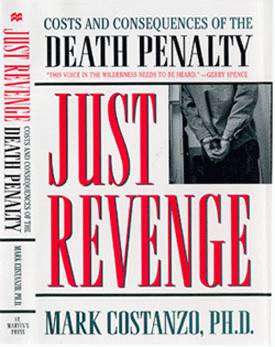 "A breathtaking tour of all facets of this controversial policy frontier. From the abstract debate over deterrence to the concrete cost of an execution, Costanzo deftly presents and evaluates competing prospectives. Just Revenge is a riveting work that will make readers enormously more informed about how and why America punishes capital felons, and what--if anything--this lethal policy accomplishes."
- DANE ARCHER,
Professor of Sociology, UC Santa Cruz,
author of Violence and Crime in Cross-National Perspective
"Mark Costanzo has written an exceedingly engaging and ultimately compelling book on this most controversial topic. Just Revenge is a clear, cogent presentation of what we know about capital punishment as it is presently practiced in the United States. If you want an insightful, empirically grounded weighing of the pros and cons of the death penalty, this book is the best place I know to find it."
- WILLIAM J. BOWERS,
Professor of Criminal Justice, Northeastern University
"This voice in the wilderness needs to be heard. Before we can become a civilized nation, we must stop the killing--ours first. Mark Costanzo, in this compassionate and intelligent book, leads the way."
- GERRY SPENCE,
author of How to Argue and Win Every Time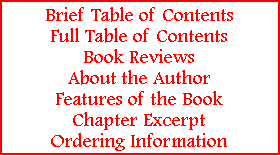 | Brief TOC | Full TOC | Reviews | Author | Features | Chapter | Ordering |
"This is a cogent, well-researched book. Costanzo has done his homework and handles his material evenly and fair-handedly. Plus, he must have had a grandpa or somebody to teach him storytelling because he hooks you into reading 'social scientific evidence' as if you're reading a novel."
- SISTER HELEN PREJEAN,
author of Dead Man Walking
"While debates about the death penalty are increasing in intensity, they are all too often over-heated and under-illuminated. Mark Costanzo's lucid book offers current information, dispassionate analysis, and historical insight that are badly needed on both sides of this debate."
- GERALD F. UELMEN,
Professor of Law, Santa Clara University,
author of Lessons from the Trial: The People v. O.J. Simpson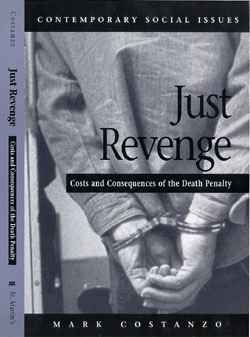 Paperback College Edition
ISBN 0-312-17945-6
Worth Publishers 1998
(888) 330-8477